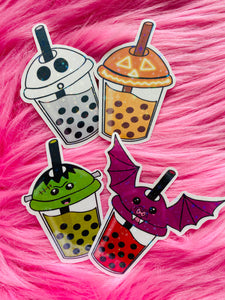 Monster Mash 4-Pack- All your fav monstrous flavors all in one value pack.
Approximate Size:
Boo-ba, Pumpkin Spice, & Franken - 3" x 2.5" 
Vamp Juice - 3" x 3"
-Glossy vinyl with glitter laminate
-Weatherproof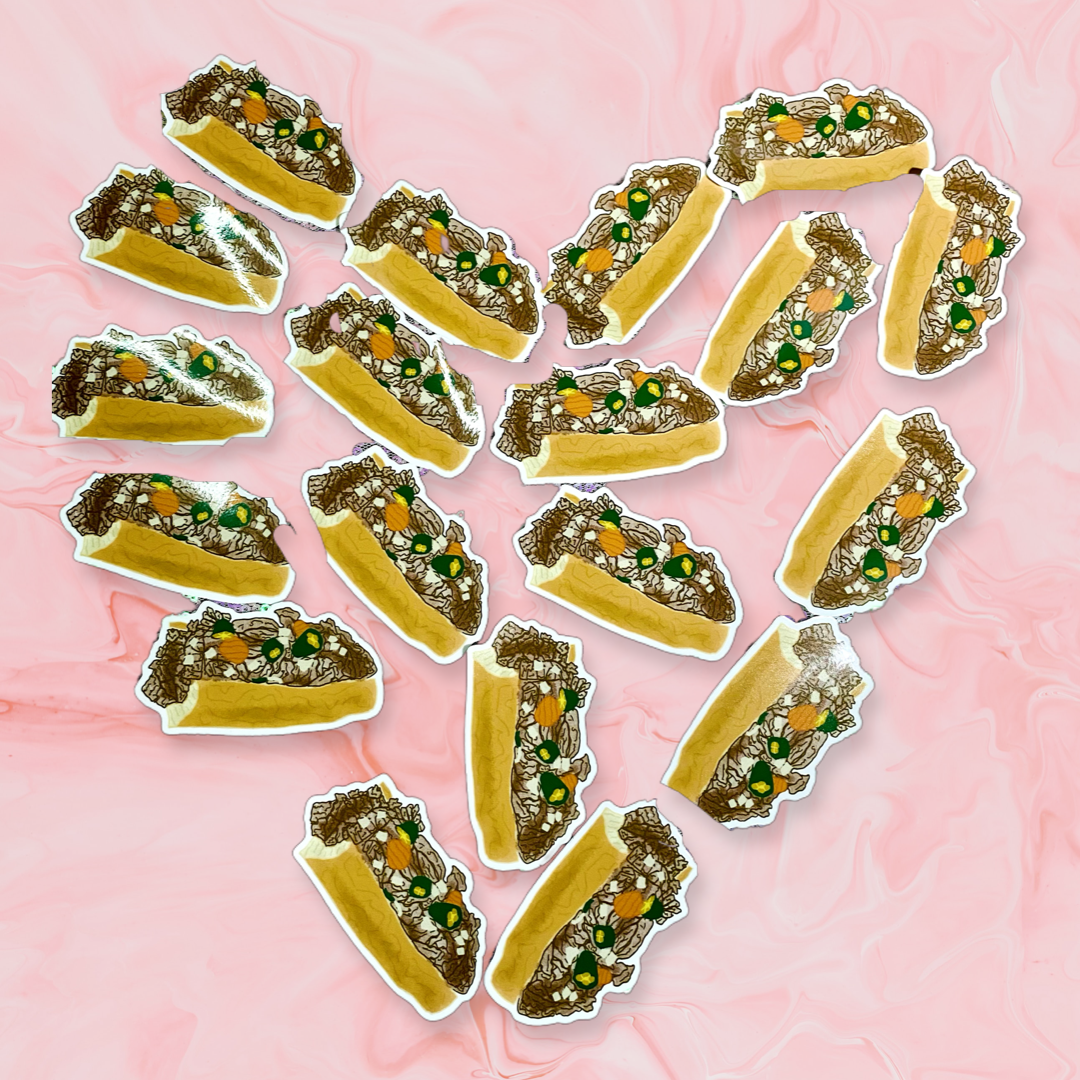 100% handmade with love 💖
Stickers, earrings and magnets are always handmade.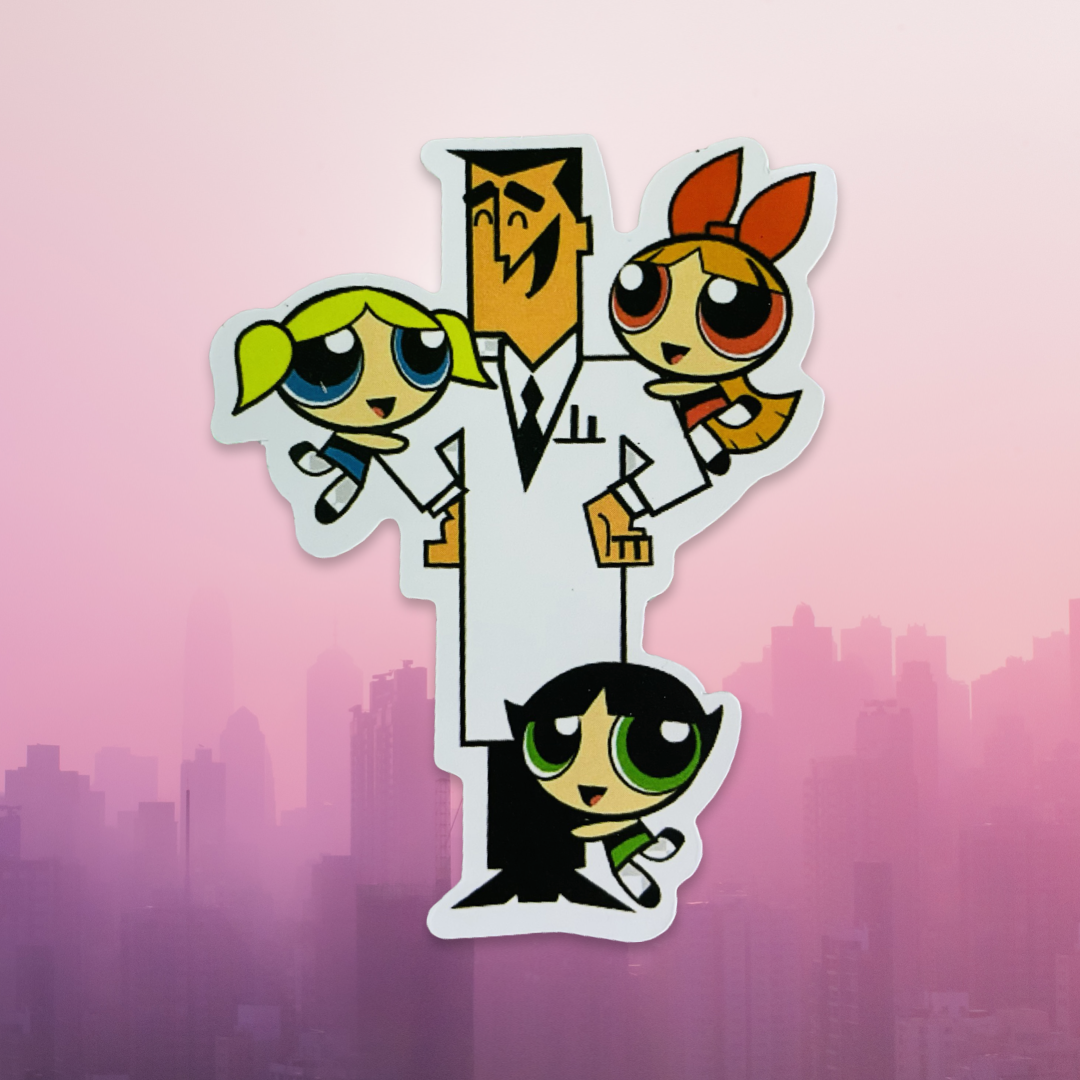 Always a free sticker with ever order!